Big Discount On Faith Acoustic Guitars!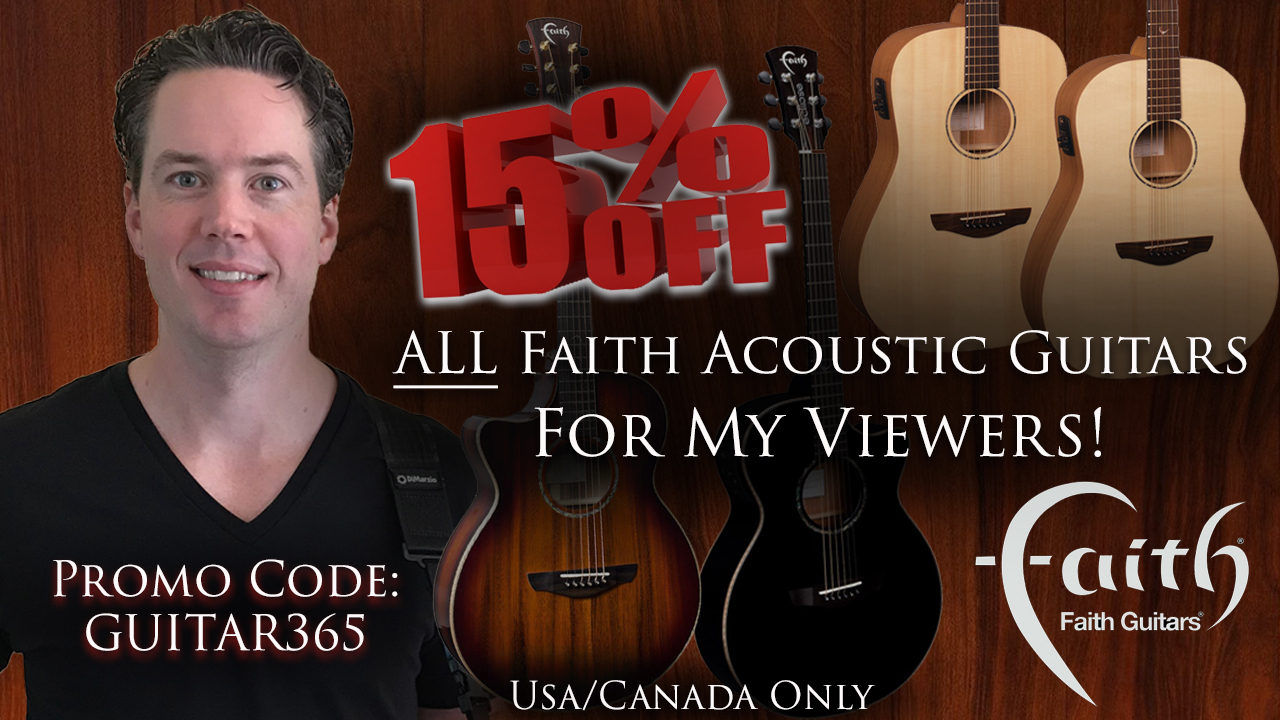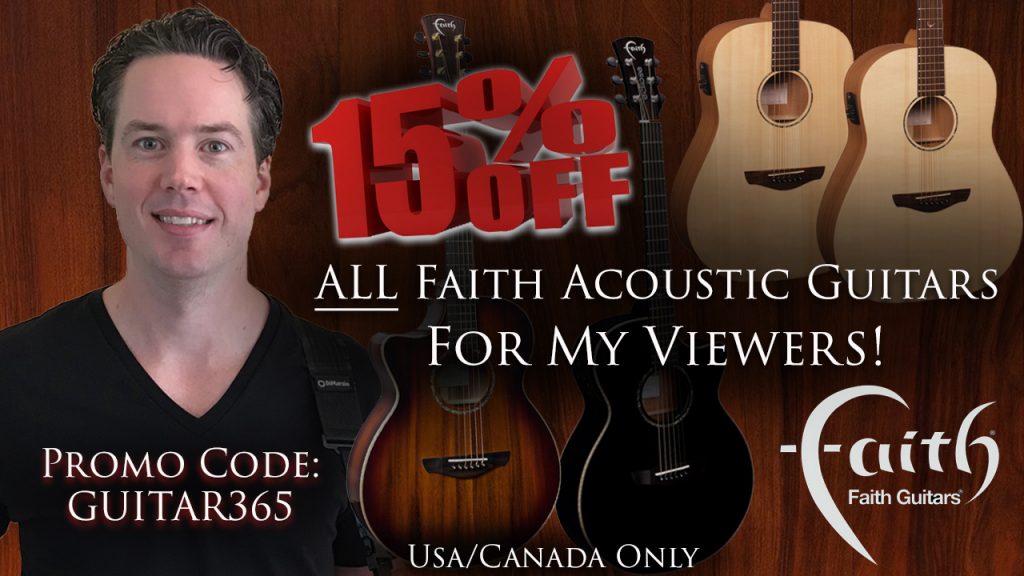 After getting many comments and emails about the Faith acoustic guitars I have been playing for the past couple of years, I decided to reach out to Faith guitars and see if they would be willing to offer a promo code to my viewers. They not only offered a 15% promo code for my viewers in the U.S. and Canada, but have also offered to give me a small percentage of each sale in order to support all of the lessons I make for GL365. This promo code is good for U.S. and Canada only.  Here are the links below along with the promo code.
SAVE 15% ON A FAITH GUITAR IN THE USA/CANADA (Use Promo code: GUITAR365)
http://bit.ly/365usa
(This link goes to the USA Faith website, where you can buy online using the 15% promo code if you are in the USA or Canada)
- Faith guitars will also give me a small percentage of the sale when you use the promo code to help support GL365! 🙂
The Coupon code is Time Limited and may be withdrawn at any time so hurry! However, if you are reading this, it is still valid.
MORE INFO ON FAITH GUITARS (Not in the USA)
http://bit.ly/365inter
(This goes the Faith International website, where you can find a Faith guitars dealer in the UK and Ireland)
MY MAIN GUITAR:
http://bit.ly/365fvbmb
(This is my main Faith acoustic as of Dec. 2018. I own multiple Faith acoustics though) Keep in mind, the discount code isn't just for the guitar I play, but any guitar on the Faith USA site.
If you happen to purchase a Faith acoustic guitar with this promo code, please send me picture! I would love to see it. 🙂
I hope you guys enjoy these incredible acoustics as much as I have for the past couple of years!
Carl....